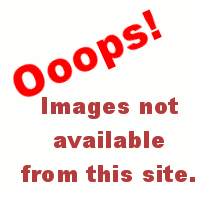 Versus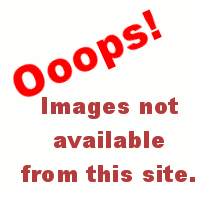 Versus
I found a story yesterday via my Golden Eagles board that kind of has me conflicted... It's about the Memphis Tigers who are looking to get out of C-USA and into a BCS conference.
Basically, according to the
Commercial Appeal
the Memphis tigers paid for hte services of former Big East commissioner Mike Tranghese to get into the Big East. At first I sat back and understood where they were going. They want to be in a BCS. Understandable. They're getting no competiion from C-USA in Basketball (basically, carrying the entire conference on their shoulders), so they need to find a conference in which they don't get gypped by the rest of the league. (No offense, Tulsa, you're the 2nd best in the conference (IMO), but you've got a way to go to get any Basketball cred in terms of crowds.)
Being a USM fan, i figured okay, I can understand this choice... They're wanting to have a chance to play for a BCS title, as well as not lose out with their Basketball program.
Let's face it.. right now, the only claim to fame that C-USA has is their Baseball roster (Rice, USM, ECU, etc. have carried the mantle well in that department.), and a few upsets so far for football. (You dont know how happy I was to see OSU lose to HOuston, and I'm a Cowboy fan...)
There have been talks for a while about the BE picking up somebody (USM fans have hoped it's been them for a while... but I'll get to that later). So again, anyone jumping ship would have been the right move. (Although how TCU did it was downright underhanded IMO... You dont' sign with one conference, when you've got a backdoor deal already in play for another conference years down the road.) Memphis brings enough basketball prowess to fit right in... football.. well, they didn't do themselves any favors over the past two weeks.
They played #8 (at the time) Ole Miss.. and I don't think they broke 30000 in attendance. (might have been 31K, not sure), then they blew the game against MTSU. I know, I know.. wins/losses don't matter as much as demographics... But again, how many people attended the MTSU game? How many are going to attend if they keep losing? They think it's enough to sell the Big Easst, I guess (and everyone KNOWS the BE is going to expand, considering that they're in danger of losing their AQ status to the MWC and/or WAC.)
However, as I said, I could only hope that USM decided to join a BCS, but then I saw the following statement, in fact, another article from the
WV Gazette
suggested bringing in Southern Miss, East Carolina, Memphis and Houston (no mention of Marshall? strange). I dunno how well that works in terms of travel itinerary, but it would give them some serious oomph in the football name brand., although it only really adds one "contender" in the basketball world.
So it seems that public opinion has no problem with Memphis jumping ship to the Big East... again, I can't blame them if they went specifically to that conference. But then I saw
this
... in which the AD director states flat out..
"Quite honestly, the truth of the matter is the lifelong dream of Memphis is to get in the SEC," Johnson said Thursday in a phone interview. "We're surrounded by SEC country. When Arkansas got in Memphis thought they were going to get in.""
So now you're applying to get into the Big East, but your dream is to be invited into the SEC? So what do you tell the Big East if the SEC were to come calling around?
"I told him, 'It's simple. There are six BCS conferences. Get us in one,'" Johnson said.
Congrats memphis..way to piss off one of your suitors. Even USM hasn't been THAT stupid to any of the conferences (of course, I'm thinking our AD is an idiot for not even TRYING to relocate.. "All is well". *Sigh*
Of course, even though the consultant that was hired said he can't promise that, I'd wager that in the next 6 months after football season is over, Memphis will be a member of the Big East, and Houston, Tulsa, ECU and Souther Miss are going to be struggling to find something that will get them a shot at a BCS tourney.
And in the process, Conference-USA will fall by the wayside.. even if it's just Memphis that jumps, and they're looking to do it sooner rather than later. So long C-USA it was nice knowing you while we were around.